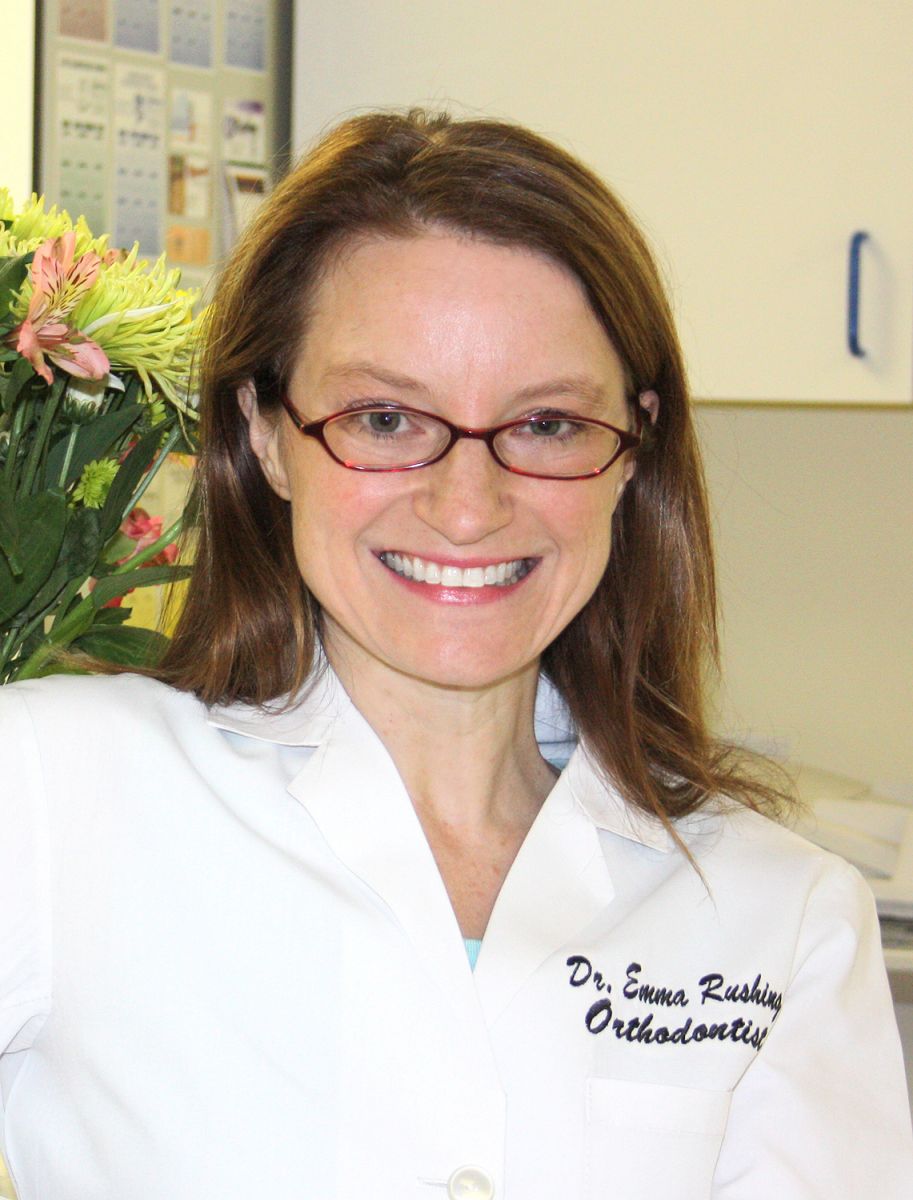 Dr. Rushing was born in Liverpool, England, and raised in London, Ontario, Canada, where she received her Bachelor of Science from the University of Western Ontario. She graduated from dental school at The University of Kentucky in Lexington, Kentucky, where she received several awards, including: American Association of Women Dentists' Colgate-Palmolive Scholarship, International College of Dentists' Outstanding Achievement Award, American Academy of Oral Medicine Award, and a student research fellowship.
She completed an orthodontic residency at the Oregon Health & Sciences University in Portland, Oregon. While in Oregon, she consulted at Shriners Cleft Palate Clinics. Dr. Rushing returned to Canada to work with her father, Dr. Ralph A. Latham, who is internationally known for his work in the area of cleft lip and palate treatment. She taught as adjunct professor in the division of graduate orthodontics at the School of Dentistry in the Faculty of Medicine and Dentistry at The University of Western Ontario.
Dr. Rushing is board certified with the American Board of Orthodontics. She is a member of the Florida Cleft Palate-Craniofacial Association, American Association of Orthodontists, Florida Association of Orthodontists, Southern Association of Orthodontists, American Dental Association, Florida Dental Association, West Coast District Dental Association and the Hillsborough County Dental Association. She has served as president for the Hillsborough County Dental Research Clinic.
Dr. Rushing is an orthodontic consultant for the Cleft and Craniofacial team at St. Joseph's Hospital and has a private orthodontic office located in the Carrollwood area of Tampa.
Dr. Rushing and her husband Boe have a daughter named Holly and an English Bulldog named Bitsy.